Services
Market research analysis and reporting
Writing market research report*
Assisting with preparation of market research report
Outline of research analysis and reporting services
Report types include topline report, full-scale qualitative report, content analysis, summary report, partial report (for specific countries/ sections), etc.
Four types of input-output can be handled:

*Our strength is in qualitative research capability. However, we can partially offer quantitative reporting services.
Inbound/Outbound market research assistance
English-Japanese/ Japanese-English translation of research materials ranged from questionnaire/discussion guide to report to presentation deck
Bilingual assistance in the backroom for group/ in-depth interviews (excluding on-site translation service)
AKERMA focuses on healthcare for market research and has strength in real estate and financials as well.
Also experienced in projects on consumer goods and services, etc.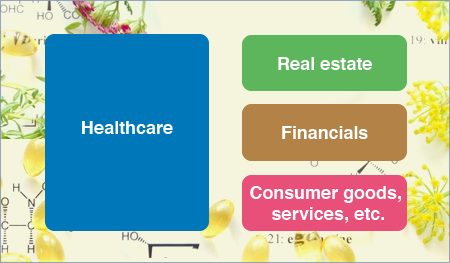 Report writing flow
Client
AKERMA

Planning

Determination of research design based on discussion with the end client.

Preparation of quotation based on study outline

Research material development

Questionnaire/ interview guide, stimuli (showcards, TPP, etc.), pre-interview worksheets, etc.

Review of materials shared by clients and inquiries as needed

Preparation for fieldwork

Instruction or briefing session to fieldwork team/agency

Briefing on final research design and specifications of deliverable

Fieldwork/ Data collection

Audio data, worksheets, transcripts, etc. delivered by FW team/agency

Sharing of response data (transcripts, audio, worksheets, etc.)

Report writing management

Interaction with client (advice seeking/ WIP sharing and feedback)

Report delivery
AKERMA meets variety of reporting needs.
Regular types of report
Full report

AKERMA also handles…

Template development
Conclusion and/or recommendation section as well as executive summary

Topline report

Topline report can also be prepared before final report delivery

Country report

Specific country sections in case of a multi-country study (Japan, US, Germany, France, Italy, etc.)
Country summary may be prepared if requested

Partial report

For example…


Specific sections of a report (Treatment algorithm, patient flow, brand evaluation, etc.)

All but recommendation section
Other types of report
Content analysis

CA is prepared in accordance with client's template
Level of depth of analysis may vary depending on client's specifications from simple response data summary to full-fledged content analysis with thorough quotes coverage

Summary,
other custom-
made report

Report making based on client's specifications such as…

Picking up key responses checking with audio data
Brief summary by respondent
*Our strength is in qualitative research capability. However, we can partially offer quantitative reporting services.